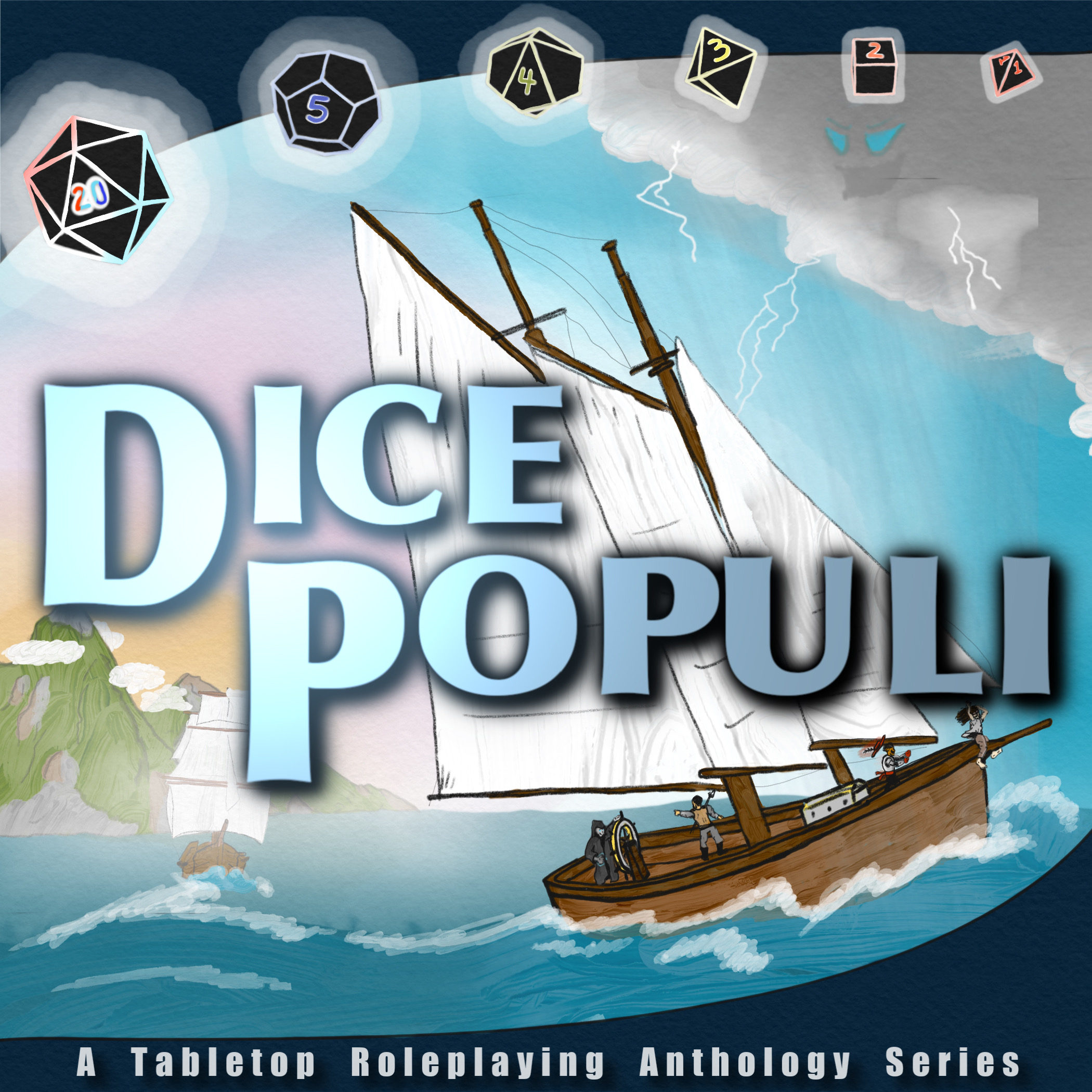 Two weeks off in a row? That's a little too long. To hold you over, Colin and Matt hop on mic to send a big thank you to everybody tuning in and announce some pretty cool stuff! Stick around to the end if you want to learn everything.
- - - - - - - - - - - - - - - -
LISTENER ENGAGEMENT
We've made new commitments around staying engaged with our audience. You can also find this information at DicePopuli.com.
@DicePopuli on Twitter / Instagram to submit a name for use as an NPC in the show
Submit items, ideas or questions to DicePopuli@gmail.com or via the form at the bottom of the page DicePopuli.com
Leave a 5 star rating on Apple Podcasts — after 75 ratings we will release a free PDF of "It Came in the Night" for you to download
Any questions, reviews or unused submissions will be read and shouted out in our 5th Wednesday updates
- - - - - - - - - - - - - - - -
CREDITS
- - - - - - - - - - - - - - - -
Dungeon Master -- Ryan Mossbarger, @ryan_mossb, @rnmossbarger
Locke -- Patrick Brehm, @Pureriffery, @PattyIceOfficial
Maeve -- Matt Canavan
Edmund Blackwood -- Josh Palumbo
- - - - - - - - - - - - - - - -
Created by Colin Ketchen, Josh Palumbo and Ryan Mossbarger
Editing by Matt Canavan
Original Music and Sound Design by Colin Ketchen